SPECS
Designed to optimize casting performance for rod lengths short to long
Two welded loops for ease of rigging
230gr – 420gr heads designed for rods generally up to 12
450gr – 640gr heads designed for rods 12' and longer
Skagit heads should be paired with our Mission Running Line and Mission Tips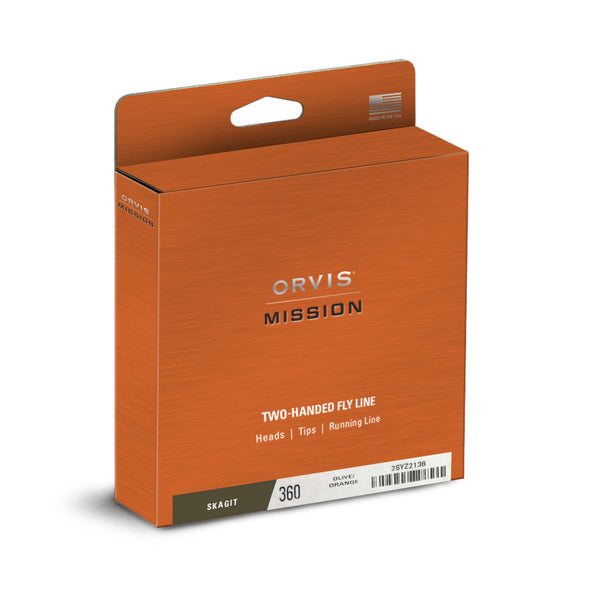 THE STORY
Mission Skagit heads are designed to deliver large flies and sink tips when fishing two handed rods. These are short and powerful shooting heads. They load easily and do not require a lot of room behind you to get the necessary casting stroke to send these heavier setups to their intended target. These lines are preferred for anglers trying to get flies swinging deep. They are extremely versatile lines, easy to cast and can be applied to many two handed applications. The Skagit heads should be paired with our Mission Running Line and Mission Tips to complete the kit. Multifillament core, two welded loops for ease of rigging, and rear of head is colored orange to easily identify the transition from running line to head for ideal casting load point. Made in USA.

Skagit Heads: 230gr – 420gr heads designed for rods generally up to 12'.
Skagit Heads: 450gr – 640gr heads designed for rods 12' and longer.