YETI® Hopper Flip® 18 Soft Cooler
SPECS
Perfect cooler for larger and longer trips, or days out with all your family or friends.
100% leakproof zip.
High-density fabric outer withstands punctures & UV rays.
Wide mouth opening.
Holds 30 cans (only).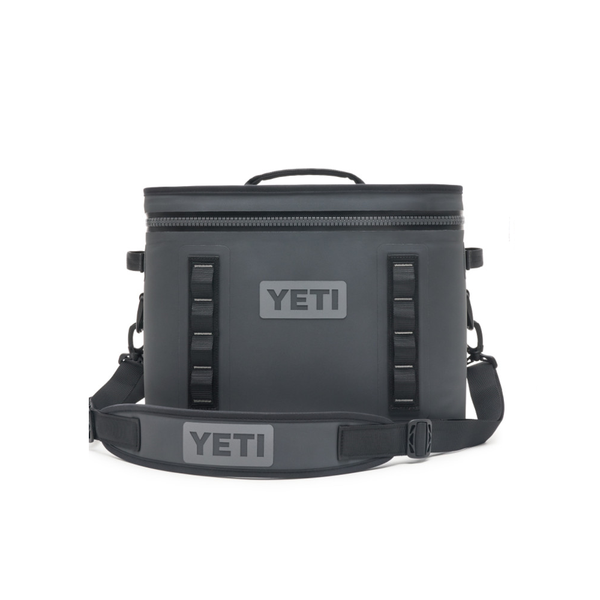 THE STORY
External Dimensions: 41.3 x 27.3 x 33cm

Empty Weight 2.3kg

The Hopper Flip 18 can hold 30 cans (only).